BOISE, Idaho – Recent storms and consistent snowfall during the winter have most river basins above average when it comes to snowpack, especially in southern Idaho.
"It's a pretty optimistic looking year at this point," said David Hokema of the Idaho Department of Water Resources. "I think we're at the point where we can see where the water year is going unless we have a sudden and sharp change."
With more storms on the way this week, Idaho is in a good spot, especially if it continues to snow in March and we get a wet spring.
"We're being optimistic that Idaho will move out of the drought this year," Hokema said.
Of course we still have a long way to go and Hoakema told us river forecasts are coming in short of snowpack levels because of how dry the soil has become after last year's record-breaking summer of hot dry temperatures.
A wet spring also ensures that farmers and irrigators do not have to start drawing water earlier than usual.
Although the Boise and Payette River basins have a strong carryover from last year, one basin that could use more moisture is the Snake River where reservoirs have been depleted over the past few years.
"We really want to see 120 percent snowpack there," Hokema said. "They've got some ground to build on, they're at 107 percent right now, but with big storms forecast for the next ten days hopefully we'll start to see closer to 120 percent."
Some encouraging news comes from the Big Wood, the Little Wood, the Big Lost and the Little Lost, which began experiencing the drought a year before the rest of the state.
If snow cover continues to form in these basins, it can help recharge aquifers that dry up during droughts.
"If we can get some natural recharge then those systems can have higher rates of transport that would be a big boost and help pull that water supply through the year," Hokema said.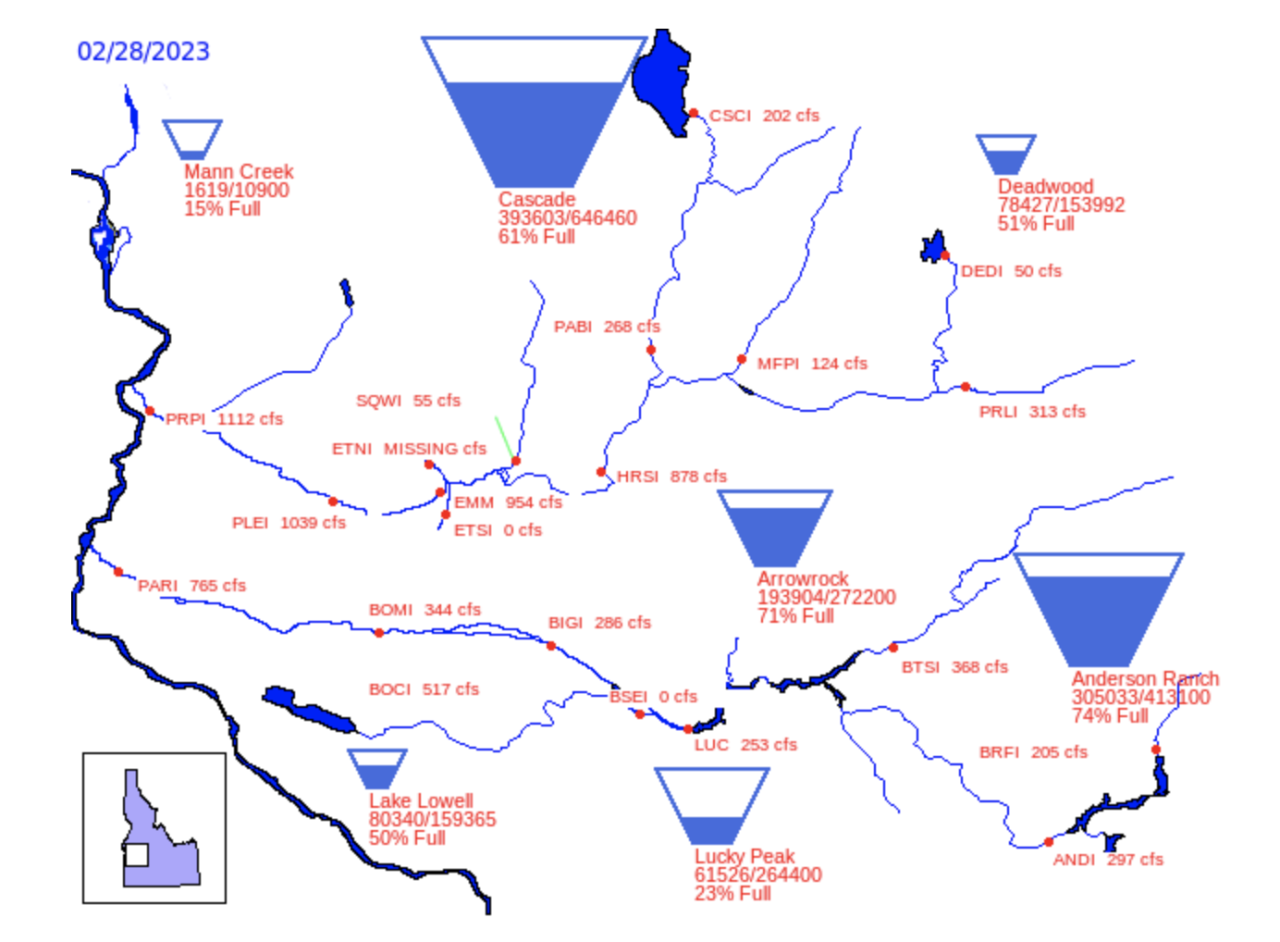 The picture is starting to come together, but we still have a long way to go and when March ends we plan to join the ice survey team from NRCS to physically visit Morse Creek to measure Go to the summit. Similarity to ice water.